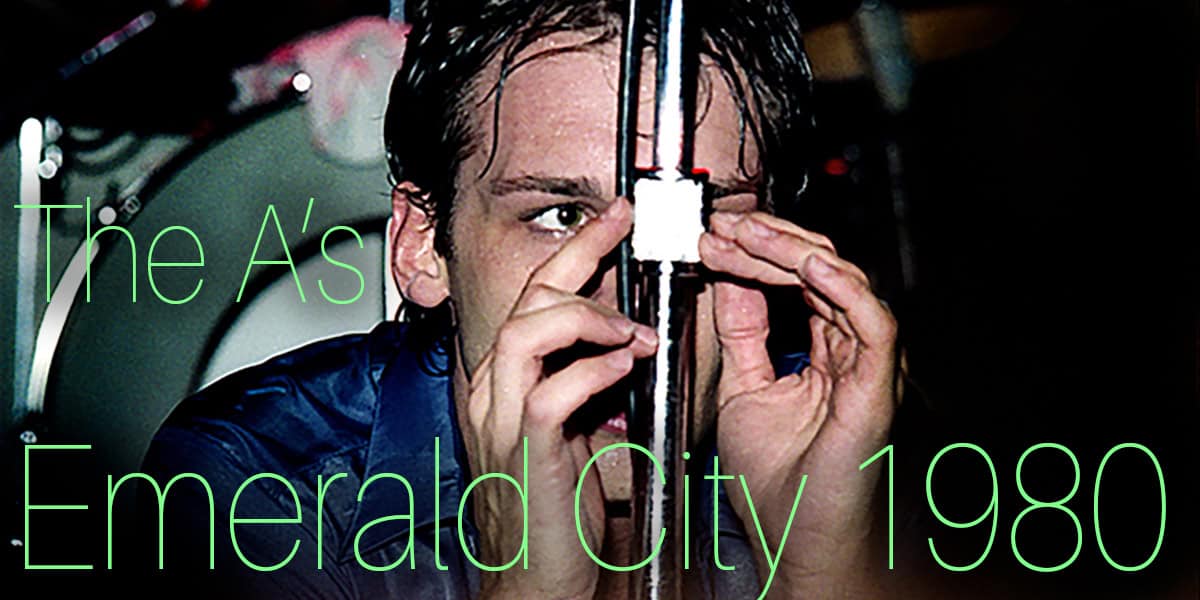 The A's @ Emerald City 1980
In my many incarnations as photographer, documenter, and fan boy, I attended quite a few shows of the local Philidelphia band … The A's. Don't know if I would have ever discovered them on my own, but I can thank friend and X-gFriend Dorothy for that introduction.
The toughest part about all this is trying to recollect times, places, and faces from back then. I certainly remeber Richard Bush (vocals), his songwriting partner Rocco Notte (keyboards), Rick DiFonzo (guitar), Terry Bortman (bass) and Mike Snyder (drums) … but the dates of some of these gigs are a little fuzzy. I know the year … I documented that on my negative sleeves along with the venue. Other than that … if you remember anything about the gigs … leave it in the comments.

In 1980 I was still going to CW Post Center in Long Island. I was working on my BA in communications and film. This may have been between semesters … but who knows. Not important.
What I do remember is the gig was radio broadcast. (WMMR?) Again … if you know more about this gig, or were there … leave a comment.
Enjoy. There will be more A's photos coming in the near(?) future. :)


The A's @ Emerald City 1980
01 of 23 - The As @ Emerald City - 1980
02 of 23 - The As @ Emerald City - 1980
03 of 23 - The As @ Emerald City - 1980
04 of 23 - The As @ Emerald City - 1980
05 of 23 - The As @ Emerald City - 1980
06 of 23 - The As @ Emerald City - 1980
07 of 23 - The As @ Emerald City - 1980
08 of 23 - The As @ Emerald City - 1980
09 of 23 - The As @ Emerald City - 1980
10 of 23 - The As @ Emerald City - 1980
11 of 23 - The As @ Emerald City - 1980
12 of 23 - The As @ Emerald City - 1980
13 of 23 - The As @ Emerald City - 1980
14 of 23 - The As @ Emerald City - 1980
15 of 23 - The As @ Emerald City - 1980
16 of 23 - The As @ Emerald City - 1980
17 of 23 - The As @ Emerald City - 1980
18 of 23 - The As @ Emerald City - 1980
19 of 23 - The As @ Emerald City - 1980
20 of 23 - The As @ Emerald City - 1980
21 of 23 - The As @ Emerald City - 1980
22 of 23 - The As @ Emerald City - 1980
23 of 23 - The As @ Emerald City - 1980
Related Posts
Post Navigation